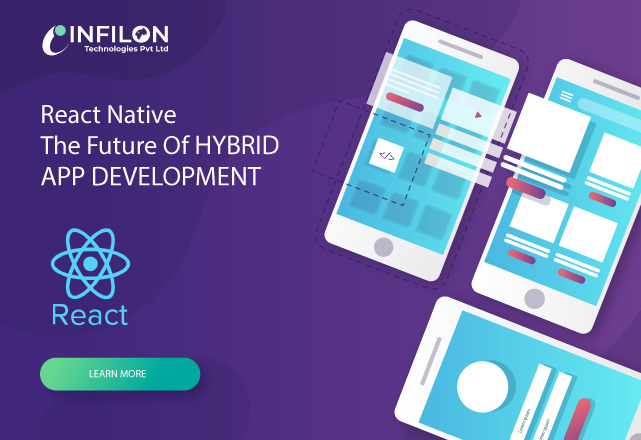 With mobile marketing gaining unpreceded prominence in recent years, forward-looking marketers have been seeking a possible solution in hybrid mobile apps to streamline their marketing strategies. Today, every leading business firm seek to collaborate with a reputed mobile app development company to pilot their online marketing strategy. Hybrid mobile apps, that combines features of both native and web applications, have made a deep penetration into the market.
A study reveals that the use of hybrid apps has increased 7X between 2015 and 2017. Initially, native apps used to be installed in computing devices and web applications were available through browsers on the internet. Hybrid apps are often contextualized with mobile computing, encompassing the features of both types of applications.
Hybrid apps come with the following features:
They can operate with or without connection in the device
Integrates with the file system of a device
Integrates with web-oriented services
Enhances access to dynamic content through an embedded browser
You may approach an established mobile app development company Ahmedabad to get these apps developed for your business.
Advantages of Hybrid App Development  
The functional efficiency of the app and user experience largely guides the success of your business. With 60% of online traffic originating from mobile devices, enhancing the usability of your apps is a priority. When you get across to an accomplished mobile app development company, the experts will recommend certain features to be integrated in these apps.
Have a look at the key advantages of using a hybrid app for your business.
Better user experience: Hybrid mobile apps deliver an enhanced user experience to your customers. When you open a specific website from two or more browsers, the ease in usability becomes evident. This experience is valid for mobile apps too. In case your app fails to live up to the expected standards, 34% of your customers are likely to switch to the app of your competitor.
Speed: Mobile apps are meant to make the lives of your customers easier. In case your app functions slow, people will simply land up in frustration and uninstall it. Hybrid apps are faster in terms of response, as compared to native apps. Particularly, while handling heavy websites with large images, hybrid apps outperform the native apps.
Easy integration: As hybrid mobile apps come with little hassles during integration. As a result. People can enjoy a better experience while playing games, messaging, using camera, GPS and carrying out other activities. In case you are planning to develop a dedicated app for your business, get across to a reputed mobile app development company Ahmedabad. The developers use the device's programming language to get it synchronized with compatible applications.
Using offline: In hybrid mobile apps, the API is used to store information offline. This is one of the most important benefits to the users, as they can use the device even if it is not connected. The offline storage benefit of hybrid apps is one of the key factors leading to their large-scale incorporation.
Why Choose Hybrid Mobile App Development?
When you collaborate with an established mobile app development company to develop a hybrid mobile app, you can outperform your competitors. Considering the low cost and easy development process of these apps, competitive business firms are integrating them into their business. You can deliver the native experience to the users with a simple backend and incorporate your own ideas to solve problems faced by the customers. Besides, the high-speed performance enhances the overall experience of the users. Today, people spend more than 80% of the time on mobile, using various apps. A feature-packed hybrid app can complement your branding process.
Conclusion
Given that the digitized business landscape is dynamic, you need to get across to a reputed mobile app development company Ahmedabad and convey your requirements. In terms of budget and maintenance, hybrid apps seem to suit most of the start-ups and established companies. Besides, keeping the changing needs of your customers, it is wise to get a hybrid app for your business. Particularly, the offline usability and easy scaling features make hybrid apps the right choice for futuristic ventures. It is highly recommended to collaborate with mobile app development company while developing these hybrid apps.