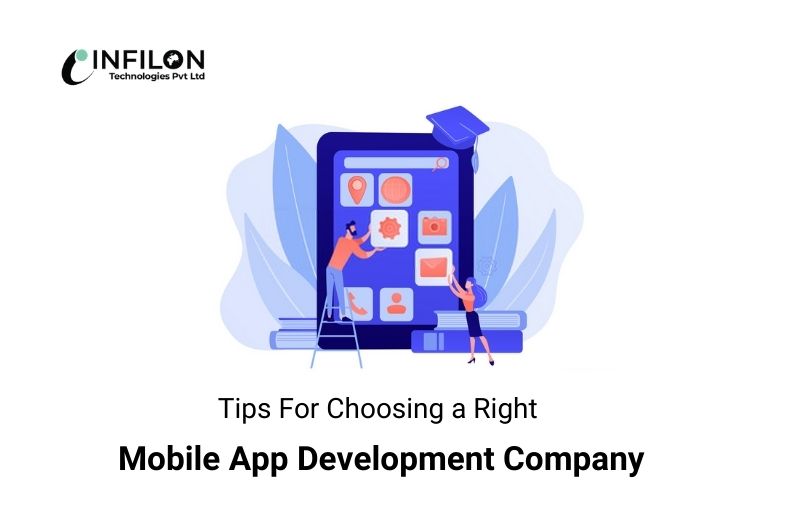 Before you plan to take your business to another level, you need to make sure that you have chosen the right mobile app development company to help with this. When it comes to app development, it needs to be creative, fluid, and analytical, which is designed according to the requirement of your target audience. Reputation, experience, trust, hard work, and loyalty are some of the essential pillars of any company that is into app development, and in this article; We are going to throw light on some useful tips that will help you choose the best mobile app development company in Ahmedabad.
Find a Good Portfolio
It is always a good idea to have a look at the company's portfolio before moving things forward. After selecting a handful of companies for the job, start looking at their projects, their areas of business, and technical expertise. Choose the best from them as it will give you an idea of their experience and skills.
Through The Testimonials
Although testimonials are not a guarantee of great work by a certain organization, it is always a good idea to go through them as they give you an overview from a customer's point of view. If the client has stated their number there, you can call directly and ask how their experience with the said company was. A happy customer with positive feedback is always a good sign for the next step.
App Test
App testing is as important as testing something before buying in the market. Provide the company with an authentic end-user and allow one or two weeks for their opinion and testing on it.
Transparency policy
Apart from the testimonials and the portfolio, which we have discussed above, it is also very important to have a look at the transparency policy of the company. If you choose the company for this it will ensure rapid app development and no interrupt communication in the future. A weekly status report along with daily updates at work is also an important factor in the same.
Maintenance and support
Once the app is built according to your specifications and requirements, make sure that the company is always present to fix the errors and problems that you face in the line of use of the app. You also have the option of entering into a long-term contract with the company so that they provide you with a long-term maintenance and support commitment. Finally, don't forget to see if the mobile app development company has a vision that matches your personality. This will ensure a better experience in business with them.
Infilon Technologies is a mobile app development company started in 2009. We provide mobile app development services, web design, and web development services to many multi-national clients.