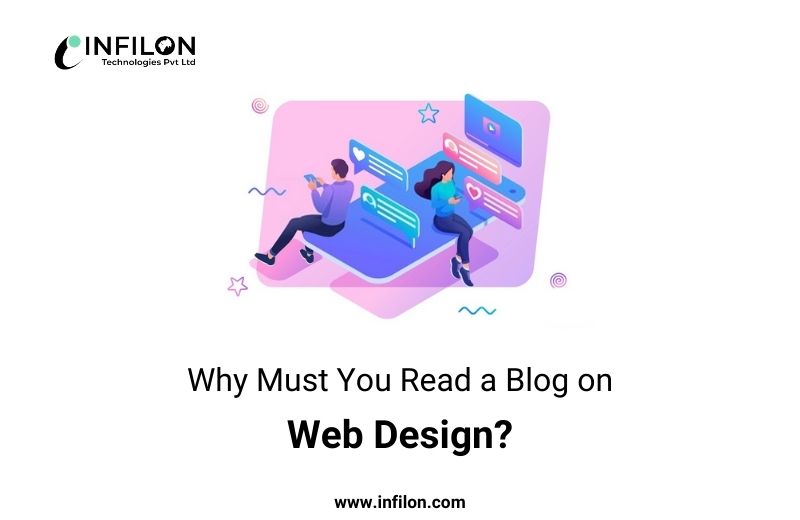 How many of you do research before deciding to build a website? Do you read and grab the latest things you need for your website, or do you go with everything your developer suggests? We are a web designing company in Ahmedabad. Our endeavor is to help our customers and lead them in the right direction. This is how we can help you develop a website that best suits your niche. Our focus is to create awareness in industries that are either new to the industry or unable to move forward with their current strategy. The purpose of publishing our blog is to help our audience make the best decisions about website designing and development.
The trends keep changing every year. Those trends are very well planned and made keeping in mind the growing needs and demands in the industry. If you are not aware of those trends, things can get tracked for you. If you know them, you can use them to grow and enhance your business through a website. These trends can help make the website more user-friendly and selectable. Trends in a web designing blog are a treasure that you should always understand. One of the best ways to stay in the industry is to keep up with emerging trends and apply them to your website. This will be much more helpful than you can imagine!
You Get Inspired
Reading website design blogs is really a contribution because you get inspiration from them. There is a lot of potential information found in those blogs that can help you to change the existing and existing patterns on the website. You can find creative solutions to problems that seem over the top and generate ideas that are out of the box. These blogs have pieces of information for you that are not only doable but also very beneficial in implementation. You can read them and take inspiration to create the best UI layout or include the trendiest colors, text, and fonts. Amazing insights to improve your website. So why not read a blog daily to learn how you can do your best to run a website more efficiently?
Avoid mistakes
Sometimes we wonder why we have been facing this problem on our website for so long. We often assume that this may be due to a technical fault, or it may be because the fault requires a lot of expense, and is quite heavy! But this isn't true all the time. Now, reading blogs related to web designing companies in Ahmedabad can help you find answers to these types of problems. You might not have an idea before reading the blog that there is a solution to this problem that does not require much expenditure and can be solved in minimum time. Some simple steps can help you solve this problem easily! Is not this amazing? So, yes reading blogs helps in many ways. You will be surprised to know that such blogs can solve your problem which is available free of cost. All you have to do is take some time to read them, and here you have the much-needed solution!
Free Resources
If you have read blogs on website designing, there are many links related to their blogs. Those links are related to the things they are explaining in the blog. Links can be extremely helpful in adding more to your existing exposure. It can either be linked to your competitors, or they can lead you to your equipment website from where you can gather a lot of potential information and insights. Also, sometimes such websites have free features for you to download like free template designs or handy Photoshop tools or stock images for free download, etc. You get tips and guidance that come completely free which is also useful for creating a user-friendly website.
Over the years, we have seen businesses succeed only by reading these blogs, and by the actions suggested in them. With the help of your web designer and developer, you can do amazing things with your site. If you start reading blogs and understand the sole purpose of the existence of a web development company in Ahmedabad, it can be a plus point in taking your business to new heights. Join us, and we'll be able to help you with the best suggestions that are budget and business-friendly. Our experts are crazy developers who are always ready to hone their skills and put them to the best use!