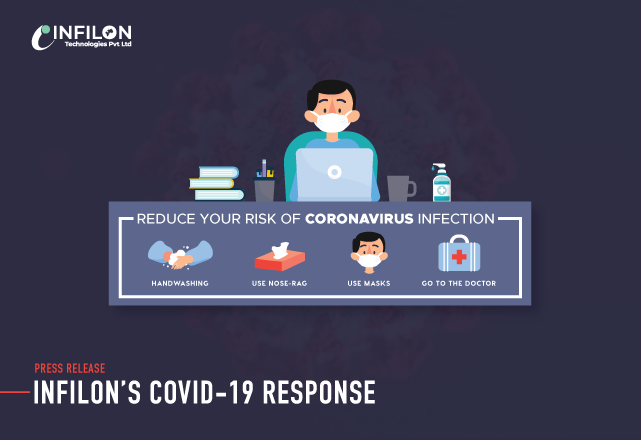 The world is experiencing the effects of the COVID-19 outbreak together. Infilon is no different. Collectively, the Infilon team has been inspired and motivated by the courage and determination of organizations, individuals, and governments that are working together to protect the most vulnerable, to care for the sick, and to encourage others in these times of need.
Infilon is in a unique position to continue operations with as little disruption as possible during the outbreak. We have no plans to slow our business down and we are proactively putting actions in place to support our global teams and clients to the highest possible standard that we have become known for.
However, on the guidance of the government, we have made the collective decision to close our office Ahmedabad (India). We have educated and provided resources to our teams to assure them that they all have adequate knowledge of the situation. We are moving to flexible working arrangements where all team members are working remotely to support our clients and each other. All conferences, interviews, and regular connections will continue without interruption. We will continue to bring the same inventiveness and innovation to our work as we do with every client.