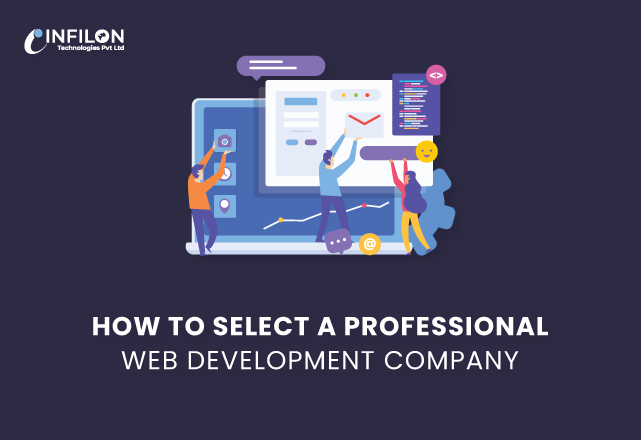 Selecting a suitable web development company in Ahmedabad is always considered to be the most difficult task. There are a lot of development companies, but for example, it is necessary to keep a few things in mind before hiring a suitable development company for the business, whether they are offering custom web applications. Below are some parameters that should be considered when choosing the right development services for your organization.
Basic Knowledge:
To be successful in the web designing field, it is recommended to possess a basic understanding of web development concepts related to the specified project. Thus, it is necessary to evaluate every aspect of the project in terms of technical and technical expertise. Web designers who work exclusively for web development firms should choose the ideal techniques to design what customers want.
Deadline Respect:
Respect for deadlines is the most important aspect that should be considered on a priority basis. Timely delivery is essential for the right product launch to keep well in the competition. Thus, make sure that the project presented to the web development company is capable of completing it within the given time.
Market Reputation:
The company's reputation in the software market will add an advantage to determine the quality of the products or services that are being offered by the organization. Better quality service will be a better company reputation.
Availability of various software services:
Always ensure that the company you are choosing can provide various development services in addition to web development such as core PHP, ASP.Net, outsourced development, offshore product development and to meet the changing needs of the client All other various services.
Suitable Software Support:
With the implementation of accurate software programs, it is necessary to offer appropriate software support to maintain the company's position in competitors. Thus, try to select a web development company that also provides maintenance after the completion of the project.
Make sure you have prepared a sample of the company, its previous customers, and their custom software development projects that they have done for their customers. Software to improve one percent relationship and manage it without discrimination for the betterment of small and company. It is user friendly and the customization features make it unique.
This will help you understand their weakness and abilities. With the implementation of all the above aspects, you will be able to make the right decision for selecting the right web development company for your projects.
Infilon Technologies is a leading web design and development company in Ahmedabad offering a full range of professional PHP web development services in Ahmedabad, India at an affordable cost. Our website design services are easily accessible and customizable with a friendly interface.