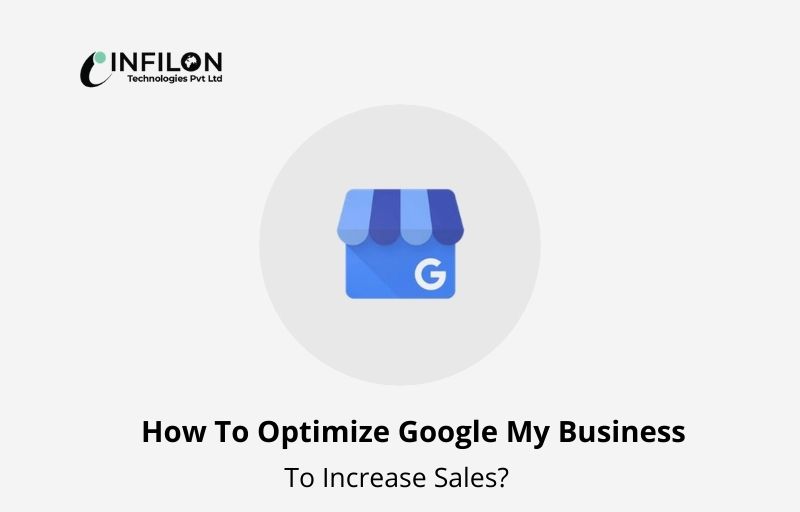 Google My Business is one of the most popular tools for directing users to business portals. Infilon technologies provide an opportunity to add new areas or modify existing channels in the guided benefits of Google Maps. The route is simply on Google search and it also makes them accessible to the business and is the same free marketing opportunity. Google makes this section for most businesses. The administration of Google My Business can guarantee ownership in which searches appear through Google Maps as well as in business.
Google Sales Guide to optimizing my business
Google helps me improve my business Local Finder, Organic Ranking, Google Local Packs and more. Google has special features of Google My Business that the organization can improve the listing of Google My Business and also helps in grabbing the attention of customers. It also helps to boost website ranking in local search result. Qualifying an organization allows a free listing on top search engines and retains details about pay business such as business time, address, payment details, phone numbers and more. Here are some tips to optimize Google My Business and also be used to increase sales.
Direct communication between you and your customers
Business owners can communicate directly with the customer through Google My Business. This allows you to send messages to customers and receive quick replies from them. Many clients are looking for immediate service. Google My Business helps you build a strong relationship with your audience by understanding your client's needs.
Update feature regularly
You should constantly update features to increase your business sales. Make sure the website, product details and other service or product features are constantly updated. This means you must provide full details such as name, website information, phone number, product, service, address and others that you provide to visitors. Otherwise, you are wasting costs and time.
Upload business related content
It's important that you upload content related to your business daily or at least twice a week. Content should be of high quality which attracts customers to read their content. Quality content delivers business information and ideals about upcoming events and new products. It provides customers with information about the business in an effective manner.
Collect Google reviews
You make also collect Google reviews while optimizing Google My Business for sale. See website rank in search engine result. Creating positive reviews of an organization helps increase rankings. Positive results make it visible to the resulting pack that streamlines Google my Business Resource Pack. More positive reviews means better sales. Bad reviews mean negative reviews that affect the brand name in front of consumers.
Complete your post listing
Progress is simple and significant, ensuring that people from all walks of life post in Google My Business postings. It is important for Google to post widely that conflicting effects cannot be managed by the business owner. Full postings of effects include name, phone number, address, site, photograph, long paragraph long section, taxonomy and others.
By following these tips you can easily optimize Google My Business and take advantage of sales. Google My Business helps everyone manage the reputation of online reviews on the Internet. You can also take help of search engine optimization service for excellent results. Certified specialists provide affordable SEO services to customers. If you are looking for SEO company in Ahmedabad then Infilon Technologies is one of the best SEO company in India, at affordable prices.