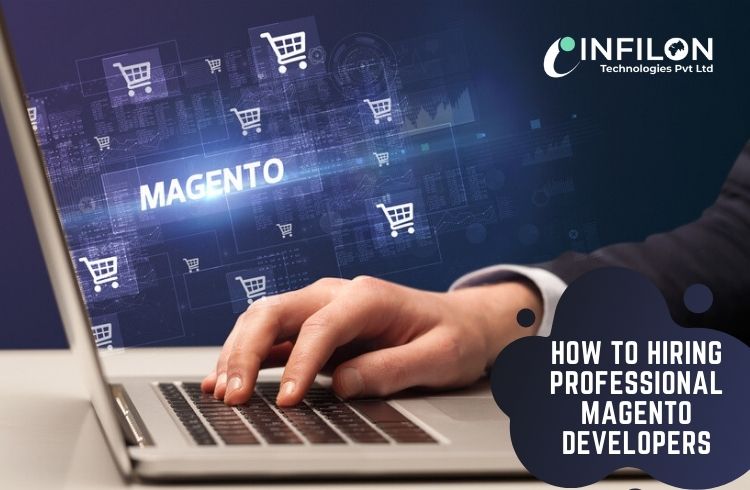 Typically, when we start an outlet to sell products, we need a room where they are displayed, a room to store stock, and 2-4 salespersons that oversee the entire process Can. It can help you grow a business, but it will be bound for local boundaries, and if you don't do something unique, it will soon fade. This is why it is important to choose modern technology and move your business online.
With Magento Development Services, you get a robust and feature-rich platform with all the necessary tools and features to create a unique online store website. But who can help you build such a website? For that, you need help with a professional Magento development company.
Some Reasons for Choosing a Magento Development Company
Experience and Expertise
Creating a strong magneto website requires expert skills and in-depth knowledge of Ajax, MySQL, PHP, XHTML, JavaScript, and CSS. When you hire professionals, you can depend on the products you need. With their experience and expertise, they can understand your requirement and solve any problem.
Customer Satisfaction
Customer satisfaction is the main objective of every business. Professional service providers work with a client-centric approach to meet their needs by delivering customized products.
Support and Maintenance
Magento's website can be very large and difficult to maintain single-handedly as the process of designing and developing never stops. This is why you need twenty-four hours of support and maintenance provided by a professional development company. With them, you can easily make changes, install updates, and if necessary, opt for services such as Magento Salesforce integration for future benefits.
These are some of the common reasons why you should hire professionals. This makes the work comfortable and frees your mind from the responsibility of maintaining the website. As you decide that you need professional assistance, you explore the options available, and by following simple steps of analysis, you select one of the best service providers.
What to Look For When Selecting a Magento development company
Various professionals are available and everyone claims to be the best. However, what you need is a company that understands you, your business objectives and can deliver them at an acceptable price. For that, you need to do some analysis before making any decision.
View Their Portfolio
When you get some options, start looking at their portfolio, this will give you an idea of their previous work and its quality. You can also explore the websites you have created and even contact your providers to learn more about their experiences.
Contact
This step involves the first contact you make with the selected Magento development company. At this point, you need to analyze the nature of the development team and get their professional opinion on your idea. You can do this with different companies and move forward with the one you felt most comfortable with.
Explain Your Business Purpose
As you finalize, the development company tells you everything, your business, your future goals, the services you need, and your future expectations. This will help to create a clear image of the final product, which will be beneficial for you and the developers.
The Conclusion
Whether you are building a new business website or want to amend your existing Magento website, you should hire a professional development company. In this way, you can take advantage of the knowledge and experience you have and focus on running your business.