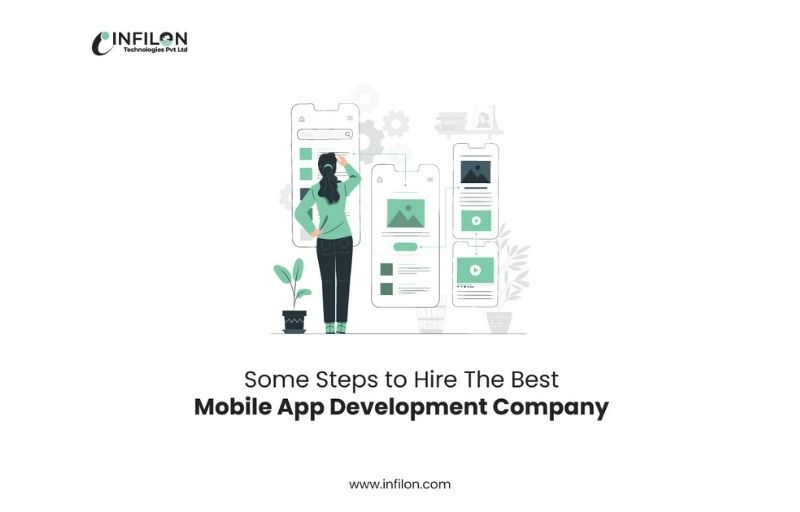 When you want to hire the best mobile app development company then you have to consider many things. Well, you may be surprised by the number of options available in the mobile app development market.
In today's world, every business industry today needs an app if they want to stay ahead of the market and reach their potential customers. A mobile app is one of the best ways to promote the growth of your business in this competitive market. You may get good expertise in your field of business, but this does not really mean that you have to know all the things to build an app for your business. The best way to do this is to choose the best mobile app development company in Ahmedabad.
Here you will get some tips to choose the best Mobile App Development Company for your business!
1. Explore Portfolio
When you begin the process of hiring a mobile app development company in Ahmedabad, you should first examine their portfolio of work. Significantly, you check the details of the company you are considering hiring. This whole process gives you a better understanding of what kind of work the company is capable of. You should spend some time researching their work and the clients with whom they have worked in the past. This step helps you make the right decision for your business application project.
2. Go To The Review
A professional mobile app development company will be clear in showcasing all types of reviews it receives from its customers, whether they are good or bad. This step helps you make the right choice as you can easily contact your customers and inquire about the service they are receiving from the company. This step helps you to get some good recommendations from customers. This can really help you spend in a mobile app development organization that will bring you long-term returns.
3. Focus on quality
When you plan to hire a mobile app development company, many companies are bidding wildly with diverse prices. It is easy to get excited about these price plans about getting services at a low price, but it is worth noting that you pay attention to what you are getting in the end. Finally, looking at all the features will always be more profitable in the long run. You will get a good quality of work from them, rather than a service offering an affordable and low-quality product.
4. Platform
It is necessary to know that the company has the experience of the platform for which you want to develop your app. It is important to examine their experience in various operating systems. If you want to develop your app for the Android platform, be clear about your choice and choose a company that can accommodate it efficiently. It is good to hire a company that specializes in cross-platform mobile application development. Whether you are developing for iOS or you are developing for Android, you should trust a company that has an in-depth understanding of the app development guidelines for each of these platforms.
Conclusion:
Finding the best mobile app development company in this highly competitive market is a difficult task. This is why it is especially important to systematically evaluate any potential company that you plan to hire for your business project. A good company should have all the key features that will help you make your app stand out in the market. The success of your mobile application development is often in the hands of your developer, so it is important to choose wisely.
At Infilon Technologies, we understand the importance of implementing the right strategy for the development of your mobile app. Our mobile app developers help you build native cross-platform apps for a wide variety of business uses. To know what we can do for your business, contact us today.