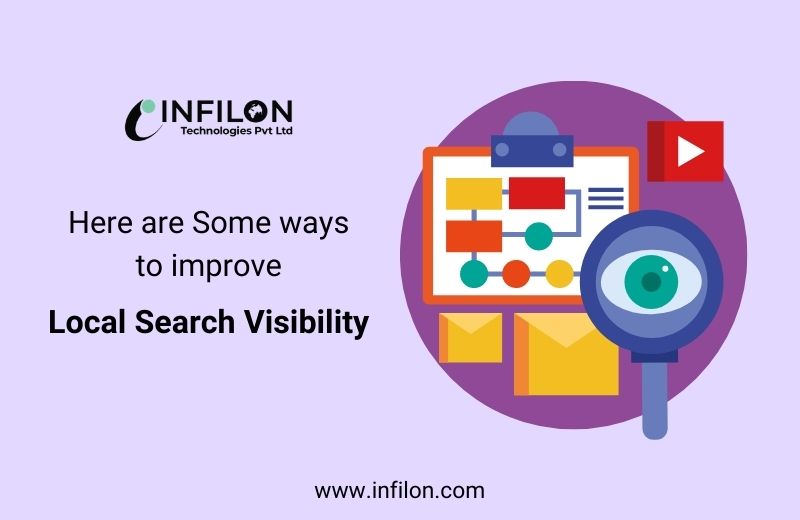 There is a lot of research data that demonstrates the importance of local search visibility. For example, 50% of searches on Google with a local purpose are for store visits. Likewise, about 80% of local search leads on smartphone sales. As a small business, local SEO can be a powerful tool in combating the big budgets of large corporations.
So, how do you improve your local search visibility? Here are some best methods.
Tips for improving local search visibility
Claim on Google My Business page
To improve local SEO, it is very important to present your business in local directories. However, even if you are not presented with a set of local directories, you should not lose the Google My Business directory.
Creating a customized My Business page on Google greatly enhances your business prospects on Google's Local 3-Pack.
To create my business page on Google, you need to have a physical address for your business. Google sends a PIN via postcard to your physical address for verification.
Optimize your My Business listing with good descriptions that include lots of related keywords. Indicate opening times, and fill in as many relevant fields as possible.
Use local structured data markup
To better understand the content of your website, you need something called structured data markup. This is a special type of code that you add to your website so that Google can get more details on your website content.
Google, in particular, uses reviewed data markup for rich snippets – search results with additional information such as reviews and price range.
Local structured data markup can be particularly useful for e-commerce stores with the presence of local brick-and-mortar. If the code scares you, you can use Google's data highlighter to incorporate structured data markup on your website.
You can use the Google Structured Data Testing Tool to check if the structured data markup on your website is working properly.
Hiring an expert SEO agency can be a safe way.
Create high-quality backlinks
Backlinks are still one of the most important factors for SEO, and more so for local SEO. If you're hoping to show Google's snack pack for local results, it's important that you get high-quality backlinks to your webpages.
Having an impact in your industry can be an important factor in getting high-quality backlinks. Stay in touch with them and see if they want to review your product or service.
Also works to create hyper-local, good quality content. The idea is to get good News and reputable Bloggers' sources to link back to your website.
It doesn't matter what content strategy you follow, however, before you start seeing results, it's important to stay consistent for a significant amount of time.
Get reviews for your business
Google suggests that positive, good quality reviews can improve your including local search visibility. Apart from this, responding to reviews also helps in your search rankings, as it helps in building trust.
So, it is a good idea to request customer reviews to improve your local SEO. Email your customers with a link to give your feedback.
You can also enlist the help of reputable tools and software such as Trustline to receive and manage reviews for your brand.
Stay on the list constantly
An important factor in good local search visibility is the online relevance of your business listing. Whether it's a listing on Yelp or other third-party directories or a listing on Google's My Business page, make sure the information is current and accurate at all times.
Include relevant local keywords in your list, add high-quality images, and be sure to indicate your business category and tag.
Contact us now to learn more about our SEO Company in Ahmedabad and to get a quote.