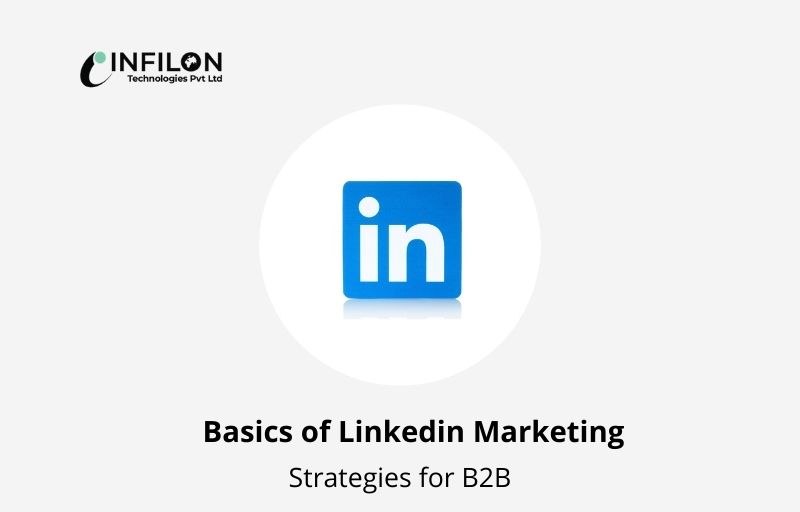 LinkedIn has always been a favorite of social media on business platforms, from business to business. It is known all over the world and by every marketer and business person that LinkedIn is the best option to generate leads for any type of business. It is not limited to B2B and not only for lead generation, but it also helps B2C business type through it for their brand awareness. Even after knowing the benefits of LinkedIn, it has become difficult or there is no key to how to get into this goldmine. Also what items or strategies to use to help grow their business types. So in this blog, we will discuss tips and tricks that definitely help in generating leads and spreading awareness for the business.
Banner Image Linkedin Marketing Strategies
This is the first thing a user sees when they visit your LinkedIn page. Have an image that is compelling and easily illustrates the purpose of your business. The banner image plays an important role, as it determines whether the user stays on the profile or not. A simple and compelling image is chosen and then the images are complex and difficult to understand.
Show the profile page
This page feature has been provided by LinkedIn with some specific purpose. People can find all the necessary information about the company on that page. Therefore, it is important to update all information and complete the company profile as well as the profile on the showcase page.
Engaging customers
It must be demonstrated if you are developing. Sharing content will keep people engaged in your company or business. Now updated company page or showcase page will give new as well as old users the impression of non-activity. The more content is shared, the more the user tends to like, share content with others.
Share business-related content
It is okay to share content, but the main question is what is the content that arises. On LinkedIn, avoid sharing personal content, opt for commercial shareable instead. These can be blogs, events, seminars, webinars, etc. that will generate interest in connecting with users. You can also add website links to blogs and articles shared on LinkedIn.
Be personally Engage
There are times when people talk on the company's page as a message for questions or suggestions. Try to communicate with them and answer them. It personally builds the relationship between the company and the company. This is definitely a time-consuming process but the result is not to be disappointed.
Join groups
LinkedIn groups can give you many benefits if you use them properly. Groups are not created for any marketing purpose; It is remembered by many marketers. Use groups on an individual level to share and receive information and valuable suggestions. Once you become an expert you can choose to create your own group.
This tip will definitely help in generating leads in the B2B business. Infilon Technologies is a professional and results-oriented SEO company in Ahmedabad provides the best SEO services to improve your organic SEO rankings, traffic & sales.